Our Inspiration Sonu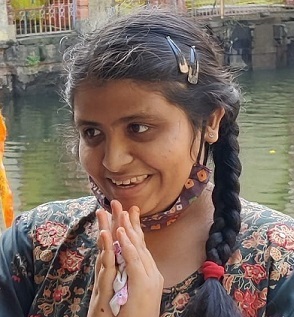 Sonu is the inspiration behind the SNEH. In 2009 founder Dr. Pankaj Maru who was working as COO in a Dubai based company, shifted to Nagda (MP) India as psychologist suggested him to provide a social environment which was missing there, to his daughter Sonu who was diagnosed with ADHD. He immediately decided to leave his job with a commitment to build a world class organization for intellectually challenged people. He founded SNEH (Special Need Education Home) with Dr. Naina Christian an Occupational Therapist and Ms Priyanka Shrivastawa an Special educator. SNEH started its journey with two rental rooms and 8 Special Children. Active association of founder Maru with Lions Clubs International from 1993 helped him in taking the mission forward. Each and every child in the SNEH is treated as own child by every team member of SNEH. SNEH has received 3 National Awards so far. Dr Maru Got the National Award of Best Indvidual working for the Disabled Persons in 2016, while in 2019 SNEH got the National Award of Best Organization providing the hoistic services to the Disabled people, the highest honour of the country for any organization. In 2022 our one of the emplyees Mr Pramod Dhar Dubey who joined as an student got the National Award of Best Divyangjan.
Center for Differently Able Children
Mission
To successfully integrate the children with special need, regardless of the background, into the society through professional training & therapies, together with our focused efforts to create social awareness.
Vision
TA center of excellence, helping individuals with special needs to achieve their highest potential, a guiding light for the society
Our Objective
Our Objective is to spread the message across the globe that consideration is more important then concessions for Special Need People so that they can be integrated with the society.